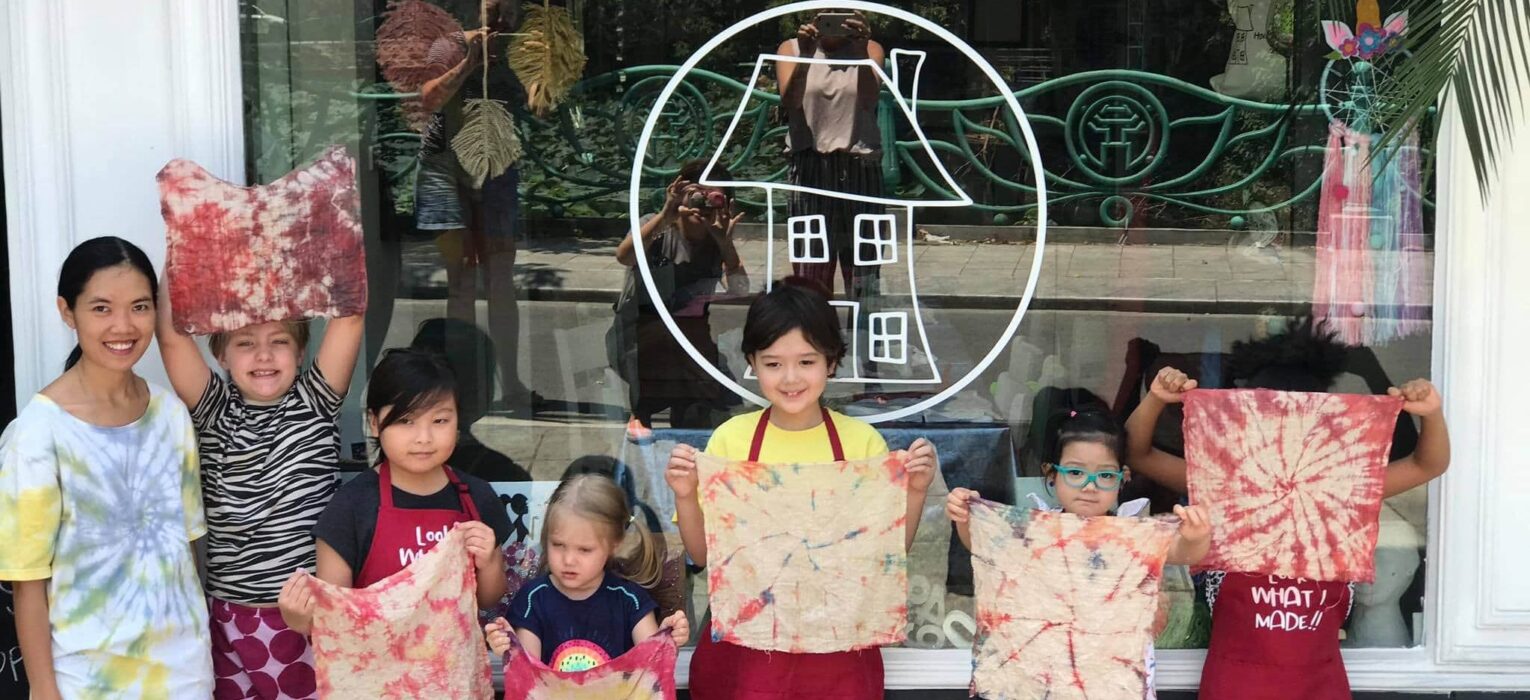 PRIVATE PARTY
We organize private upcycled tie-dye workshops- a fun tiedye party for you, your friends, and family.
We will prepare everything and bring to your party or if you have a small group from 5 to 12 you can come over to our workshop space to have a fun time, and not worrying about cleaning up afterward at all 🙂

Bring your old items (old T-shirts/bags/shoes, etc.) that you haven't used for a long time so that you can give it a new look or simply do something fun with it. You'll be amazed by how it will be transformed!
 
We also have new T-shirts of different sizes, canvas tote bags, pencil cases, and canvas fabric for people who'd like to make cool tie-dye gifts for friends, family, or themselves ♥
We will help and guide you with tie-dye techniques, and you can choose or create your own favorite style.
Just have a fun memorable party with your friends& family, we'll take care of the rest:)
*Workshop time: 2 hours
*Fee: (including all materials for tiedye plus 1 piece of 38 cmx 38cm cotton fabric to test with colors and design, and to bring home for decoration)
250.000 vnd/person for art supplies and use of tools for 1-2 old item of your own;
New items from us start from 50.000 vnd (Tshirts, tote bags, etc)
Here is how it looks like in the process of creativity:)