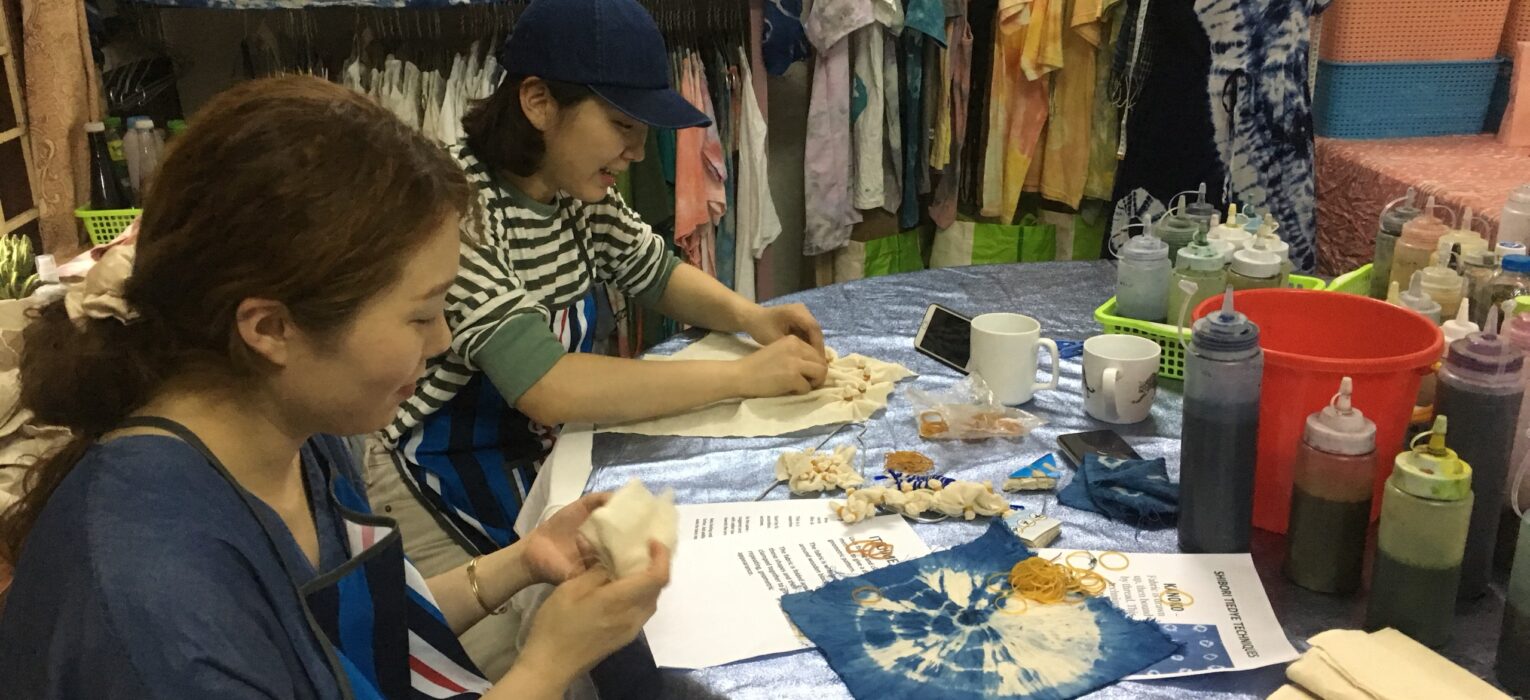 UPCYCLED TIE-DYE
This workshop is for people who love D.I.Y colorful clothes, and upcycling!
In this workshop, together we can tap into your creativity and upcycle old garments or clothes into something new, through tie-dye.
Come make crafts with us, be part of our community, and please get in touch if you want to collaborate.

Bring your old items (old T-shirts/bags/shoes, etc.) that you haven't used for a long time so that you can give it a new look or simply do something fun with it. You'll be amazed by how it will be transformed 🙂

We also have new T-shirts with different sizes, canvas tote bags, pencil cases, and canvas fabric for people who'd like to make cool tie-dye gifts for friends, family or themselves ♥
We will help and guide you with tie-dye techniques, and you can choose or create your own favorite style
*Workshop time: Updated on our fanpage here
*Fee: (including all materials)
250.000 vnd for art supplies and use of tools for 1-2 items of your own;
New items from us start at 50.000 vnd
*For private group workshops at a specific time, send us a message

We hope to bring you a fun workshop for a better environment, less trash, and a more colorful & creative wardrobe!
See you there!