Quest Festival was one of the biggest festivals and parties in all of Vietnam, with three days of camping, musicians, art, food, swimming, yoga, dancing and so much more.
Consocia Team joined this 3-day festival of Quest in 2016 and 2017 by opening a T-shirt & fabric painting booth.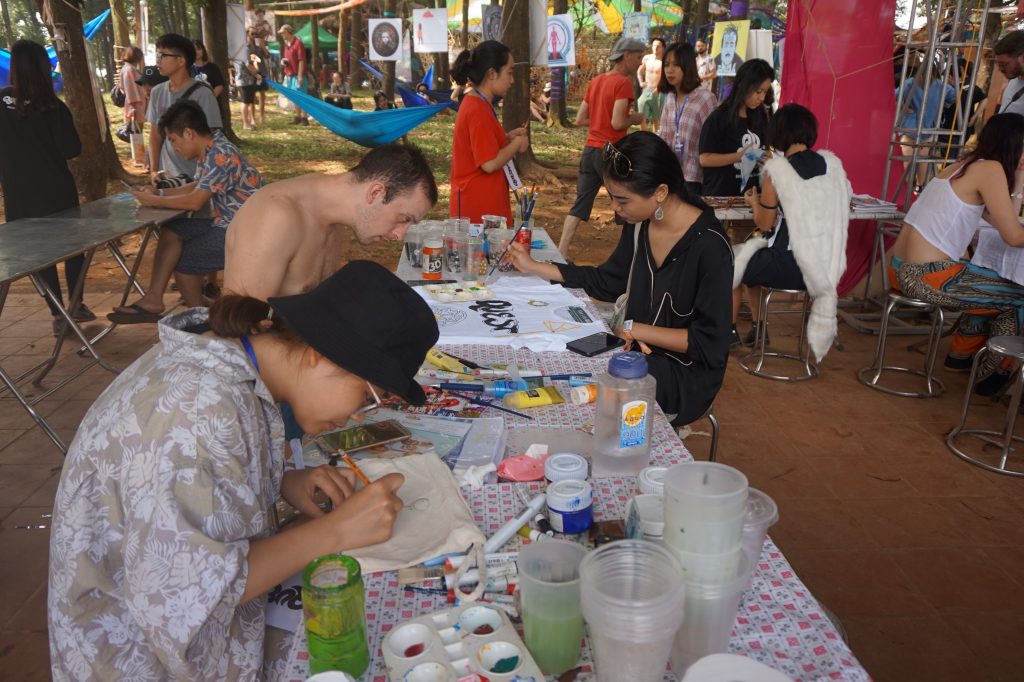 We had so much fun with the many people who joined our workshops. There were countless smiles and everyone had a fun time creating their unique T-shirts to bring back fantastic memories from the festival.
Quest Festival was sadly canceled in 2018, however, we are much appreciated for all the joy and great experience we got from joining the event.