We have a lot of fun organizing private upcycled tie-dye workshops and people who joined absolutely had a blast!

We are so happy to see many people bringing their old items (old T-shirts/bags/shoes, etc.) that they haven't used for a long time to give it a new look and so amazed by how the old items transformed!
The workshop is organized in collaboration with Hockett haus of crafts in a lovely crafty space at no 7 Quang Khanh, along the Westlake, Tay Ho, Hanoi.
This workshop is suitable for both kids and adults. We make sure you'll have great fun together:)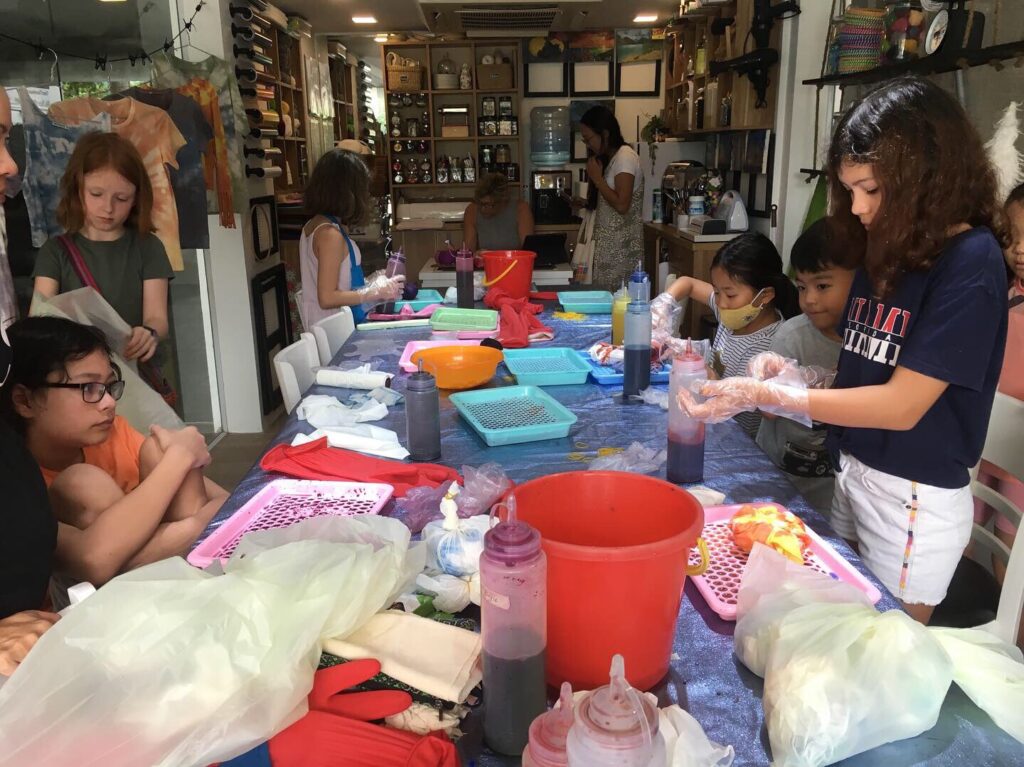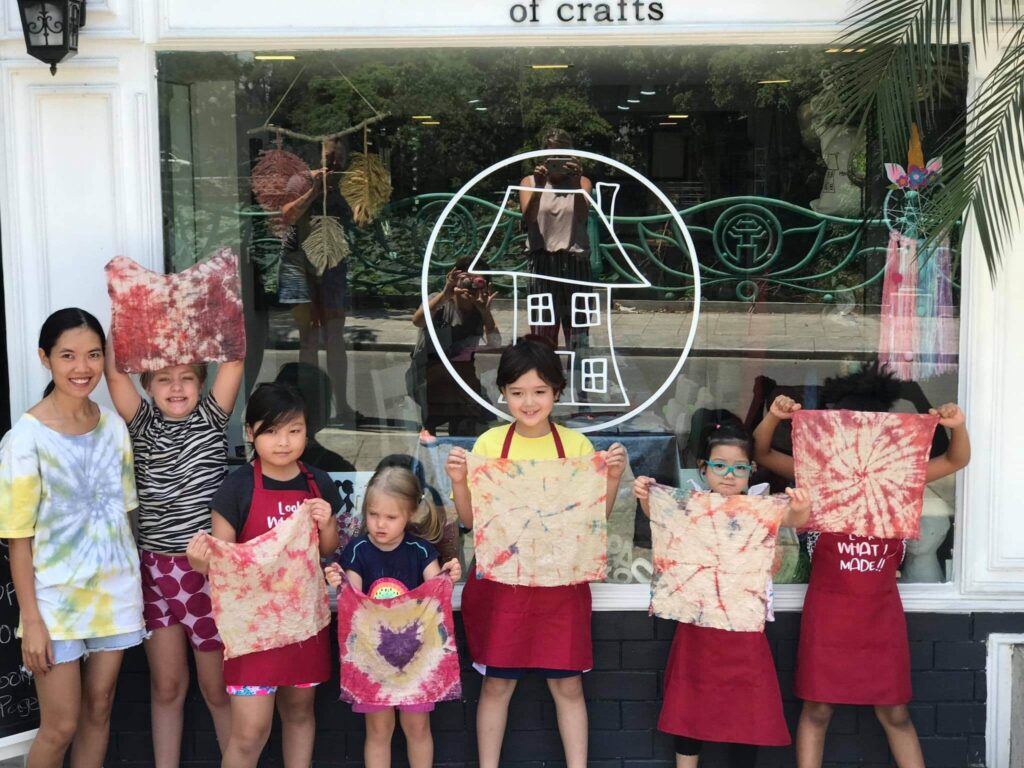 Would you like have a fun memorable upcycled tiedye party with your friends& family? See more details here.